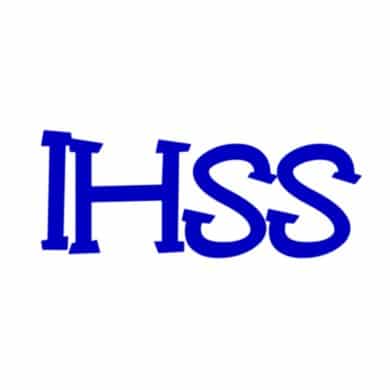 If you've recently learned that your child has a disability, there are many steps you can take to give her a happy, healthy, and rewarding life.
And if your family is struggling financially, you may be eligible to receive benefits. This funding can be used to meet your child's daily needs and can help pay the expenses associated with her disability.
But as you sift through all the information, you may be confused about what is available. The following is a list of frequently asked questions:
What is a Regional Center?
Regional centers are located throughout California and are nonprofit private corporations that collaborate with the Department of Developmental Services to offer or coordinate services and support for individuals with developmental disabilities.
What is IHSS?
In-Home Supportive Services (IHSS) is a program designated to help children as well as the elderly who have disabilities to safely remain in their own homes when they are not able to fully care for themselves. It is an alternative to out-of-home care in nursing homes and institutions.
What are the qualifications for IHSS?
If you are a California resident and receive Medi-Cal benefits, you may be eligible for IHSS. Eligibility is assessed with an evaluation regarding whether your child needs the services it provides to stay safely in your own home as an alternative to out-of-home placement.
If I have been denied IHSS, can I appeal?
Yes. If you have completed the IHSS process, and you have been denied by the county IHSS Office or IHSS Public Authority Office to be an IHSS Provider, you have the option to ask for an appeal within 60 days of the denial with the California Department of Social Services (CDSS).
How do I appeal IHSS?
If you are already receiving IHSS services, the request for appeal must be filed during the 10 calendar days before the Notice of Action is effective. The benefits will not change until there is a hearing and a decision is issued. A request for hearing is required to be filed within 90 calendar days after the date of the county action or inaction. A written request for a rehearing must be filed within 30 calendar days of receipt after the decision is received. A request for a state hearing may be written or oral and there is a request form on the back of the Notice of Action. The request for a state hearing should include: the aid program involved (i.e., IHSS), the reason for the disagreement with the county action, if an interpreter is needed and what kind, and a copy of the applicable Notice of Action.
Are there age constraints for IHSS?
No. Age cannot be a controlling factor in determining whether a particular personal care or related service should be authorized. The sole IHSS service limited in this respect is protective supervision, where it is authorized "only as needed because of the functional limitations of the child."
What is the IHSS In-Home Assessment?
The IHSS in-home assessment is initiated by the county Social Services Agency at the time of application, every twelve months thereafter, and whenever the county has information that the recipient's physical/mental condition or living/social condition has changed. The number of hours authorized may change with each evaluation. The reason for the assessment is to evaluate the disabled person's physical or mental condition, living and social situation, and ability to perform various functions of daily life, as well as the statement of need and the medical records.
When Can a Parent Receive Payment as an IHSS provider?
There are many circumstances that permit a parent of a disabled child to receive IHSS payments: (1) If the parent quit his or her job or can't get a job because he or she must care for the disabled child. (2) If no other suitable care provider is available (willing and able). (3) If the child is at risk of out-of-home placement or inadequate care. (4) If both the parents live in the home, one parent may get paid when the other parent is working, in school, or disabled.
If I was denied SSI can I apply for IHSS?
Yes. You can still qualify for in-house supportive services, even if you have been denied supplemental security income. The services are related, but not interconnected.
How Long will the Application Process Take?
The application must be processed within 30 days following the application. This includes eligibility determination, the needs assessment, and the notice of action. An exception to the 30-day requirement may be made when a disability determination has not been received within the 30-day period, or the person has not moved into his or her own home.
If you feel overwhelmed and you need help, please contact us.
American Advocacy Group is on the front lines every day, making positive change happen for people diagnosed with Autism, Down syndrome and a range of diagnoses across the continuum. As a leading advocate for all people with intellectual and developmental disabilities and their families, and the premier provider of the support and services people want and need, we understand the system and know how to take action in regard to your best interests.
CONTACT US FOR HELP.
Dial (877) 762-0702 or email us at [email protected].