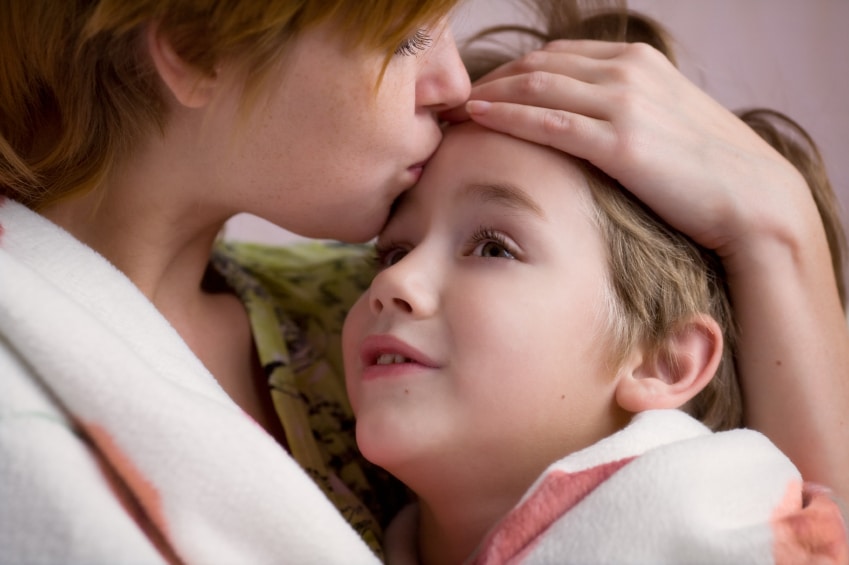 Are you trying to figure out how you will work fulltime, pay the bills, and take care of your child with autism? You can apply for In-Home Supportive Services (IHSS), which pays caregivers to take care of children with disabilities. This program could pay you up to $3,000 per month so you can stay home and give your child the care he needs to lead a quality life.
The key to applying and receiving up to $3,000 per month from the IHSS program is the meeting with a social worker. This is a very important visit and it helps to be completely prepared for it. The social worker will ask questions regarding the type of care your child needs in the home and the time it takes to complete the care every day. Then, he or she will complete a worksheet during the visit and will write down all the information you provide.
Information will also be requested concerning medications taken, treatments given and the names and addresses of your child's doctors. Let the IHSS worker know about any and all special care needs you may have such as: incontinence care requiring frequent sheet changes; more laundry; more bathing; slowness in chewing so that feeding takes longer; allergies to dust or breathing problems so that more housecleaning is needed; special diet; need for more than two baths a week. If shots are given,  range of motion exercises given, etc., ask the IHSS worker for the necessary additional form to fill out.
Do not assume that the IHSS worker will understand the full effects of your child's care or that he will include any needs that you don't list. You are entitled to receive the number of hours that you actually need.
Write Everything Down
Keep a journal for a week and write down exactly what you do to take care of your child and how long each activity takes to complete. It is important that you have a written list. Be sure to include all special care needs and how many minutes it takes to do each activity. It is best to state a specific number of minutes rather than to give a range. It is also important to state what medical care needs your child has. Once you have done this you will have the information ready for the interview and you can refer to your list during the visit with the IHSS intake social worker.
What to Document
The more detailed information and documentation you can provide at the time of the home visit, the more easily the IHSS worker will be able to correctly allow enough care hours.
You should write down:
Domestic services: basic housecleaning such as sweeping, vacuuming, washing floors, dusting, picking up, cleaning the bathroom, putting away food and supplies, taking out the garbage, cleaning kitchen counters, sinks, ovens and stoves, cleaning and defrosting the refrigerator, changing bed linens, and some other miscellaneous tasks like opening and closing windows, changing light bulbs, etc.
Related services: menu planning, shopping for food, preparation of meals, setting the table and serving, cutting/pureeing the food, meal clean-up and putting away utensils.
Heavy cleaning services: if necessary at the start of IHSS services or when there has been an interruption in services or when necessary because of special health problems such as allergies.
Non-medical personal services: bowel and bladder care including help on or off the toilet, assistance with food and drink, bed baths, dressing, menstrual care, ambulation, repositioning and moving into and out of bed, rubbing the skin to promote circulation, grooming, bathing, hair care, care of teeth and fingernails.
Medical transportation service: transportation to medical appointments.
Protective supervision service: in-home supervision necessary to protect against the risk of injury or accident.
Teaching and demonstration service: training so that the person can do more tasks for himself.
Finally, you may want to ask for letters from doctors or other specialists who are familiar with your or your child's care needs.
Once the IHSS social worker has assessed everything, a special form called a "Notice of Action" will be mailed to you. This notice will tell you how many hours of care were approved and it will specify how much time is allotted under each separate category. You will receive two copies of the notice. This is so that the back of one form may be completed and returned in case you disagree with the allotment and want to a request a fair hearing. Be sure to keep your copies of this notice in a safe place where you keep important records.
If this process sounds overwhelming and you feel you need help, you can always reach out to us.
Go to http://www.americanadvocacygroup.com or call us directly at (877) 762-0702, and we will assist you in getting your child the funding he or she deserves.