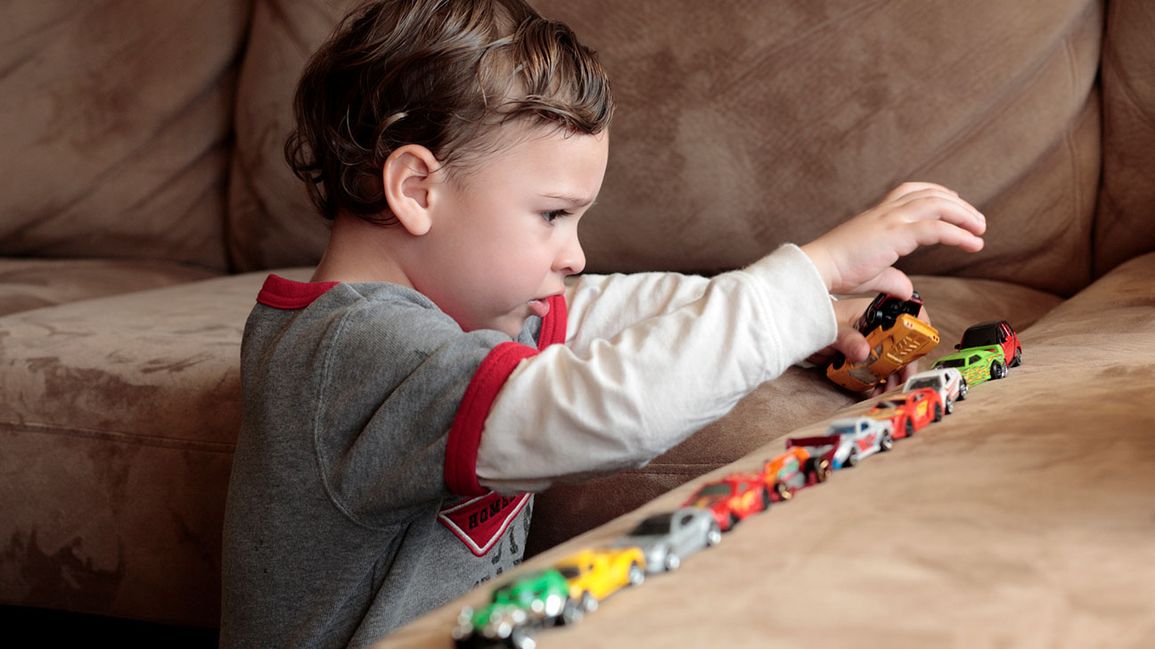 Raising a child with autism is demanding on an emotional, mental, and physical level. Autism is a complex developmental disability that is usually diagnosed within the first three years of a child's life. Also known as Autism Spectrum Disorder or ASD, it has a wide range of symptoms, meaning that kids who have ASD experience differing combinations of social, communication, and language challenges. They also demonstrate constrained and repetitive patterns of behavior, concentrations, or activities, such as strict routines, echolalia, or an aversion to loud noises or intense lighting. These behaviors can be mild or severe in nature.
The financial burden to raise a child with autism is also extraordinary. Parents of children with autism have realized that the extra costs associated can devastate a family's finances in a matter of months.
But, if you have a child with autism, you do have options to get financial assistance, but the information available is overwhelming to sift through.
In California, there are many programs to help families of autistic children. One of the most dominant support programs is In Home Supportive Services (IHSS).
IHSS
In Home Supportive Services is a protective supervision service for people who need constant care to protect them from injuries, dangers, or accidents. An IHSS provider is a caretaker who is compensated to oversee a disabled child or adult who can stay safely at home.
To qualify for eligibility, a county staff member must evaluate the child. The assessment is based on the individual and the needs associated, with determining factors such as age of the autistic child, lack of injuries, and parental absence. 
Are You Eligible for IHSS?
When a person or couple is eligible to become an IHSS provider, a social worker comes to the home to assess the need for services.
To be eligible for Protective Supervision, your child must have:
A mental impairment or mental illness that causes functional limitations in:

Memory (e.g. forgetting things, people, places, to start or finish a task, etc.)
Orientation (e.g. inability to recognize and adapt to time, people, places, environment, surroundings etc., needed to live and complete tasks.)
Judgment (e.g. making decisions which put the individuals' health and/or safety at risk),
And
The impairments must cause your child to experience confusion and an inability to self-direct his or her behaviors so as to keep himself or herself safe and free from harm or injury.
And
The county must also determine that your child needs to be observed twenty-four-hours-a-day in order for him or her to safely remain at home. This does not mean that the provider has to be present and watching the individual at all times. It can include observing your child in some alternative way while he or she is left alone for a fixed period of time.
County staff is also required to explain the availability and need for Protective Supervision services and whether or not out-of-home care would be an appropriate alternative to Protective Supervision. 
Getting Help
The internal offices of IHSS are swamped with applications for children with autism. Many of these are denied. Only the most well documented cases of ASD are awarded benefits.
If you feel overwhelmed and you need help, please contact us.
American Advocacy Group is on the front lines every day, making positive change happen for people diagnosed with autism, Down syndrome and a range of diagnoses across the continuum. As a leading advocate for all people with intellectual and developmental disabilities and their families, and the premier provider of the support and services people want and need, we understand the system and know how to take action in regard to your best interests.
CONTACT US FOR HELP.
Dial (877) 762-0702 or email us at [email protected].