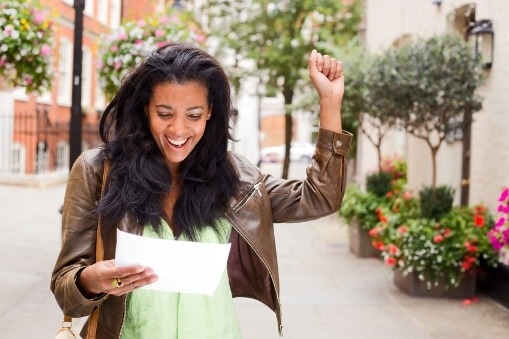 Are you raising a child who has autism, Down syndrome, cerebral palsy or another type of developmental disability? If so, you may qualify for financial assistance, including IHSS.
IHSS stands for In-Home Supportive Services. IHSS provides financial assistance to children with developmental disabilities so they can remain at home safely.
For caretakers, including parents of children with autism, Down syndrome, cerebral palsy and other developmental disabilities, protective supervision, part of the IHSS program, can pay you every month so you can stay home and properly care for your child.
When Can a Parent be Paid as an IHSS provider?
If you quit your job or can't get a job because you must care for your disabled child, AND
If no other suitable care provider is available (willing and able), AND
If the child is at risk of out-of-home placement or inadequate care.
If both parents live in the home, one parent may get paid when the other parent is working, in school, sleeping, or disabled.
What about Parent Providers with Two Parent Households?
IHSS regulations impose additional requirements on parent providers for minors when there are two parents in the household. Under the regulations, a parent may receive a payment for as an IHSS provider under a two parent household only when all of the following conditions are met:
The parent provider leaves, or is prevented from obtaining, full-time employment because no other suitable provider is available and the inability of the parent provider to provide services may result in inappropriate placement or inadequate care,
The non-provider parent is unable to provide the services because he/she is absent because of employment or in order to secure education, or is physically or mentally unable to provide the services, and
If the non-provider parent is unable to provide the services due to employment or educational purposes, payment shall be made to the parent provider only for services which are normally provided during the periods of the non-provider parent's absence as indicated above.
There have been reported cases where this regulation has been ruled invalid because it exceeds the scope of the statute, which only requires that rule (1) above be met. The cases reason that if the legislature intended to deny payment for services to a child to a parent in a two-parent family, the legislature would have inserted language so providing.
How Do I Apply for IHSS?
Call or visit your local county In-Home Supportive Services (IHSS) office to fill out an IHSS application and verify your eligibility for the program. Next, someone from the county IHSS office will come to your home to conduct a needs assessment to figure out the services you need and how many hours you qualify for.
How Do I Know If I Qualify?
After the needs assessment, IHSS will send you a letter called a Notice of Action that will let you know if you have been approved or denied services. If approved, you will be notified of the services and number of hours authorized for each service. If services are denied or you are not happy with the number of hours authorized, you have the right to appeal by requesting a State Hearing. The back of the Notice of Action has information about how to appeal.
However, the application process is lengthy, and can be frustrating and confusing. For those who are trying to receive benefits for IHSS, a denial can be stressful.
If this process sounds overwhelming and you feel you need help, you can always reach out to us. Our advocates can lead you through everything, as well as attend the hearing with you.
Go to http://www.americanadvocacygroup.com or call us directly at (877) 762-0702, and we will assist you in getting your child the funding he or she deserves.