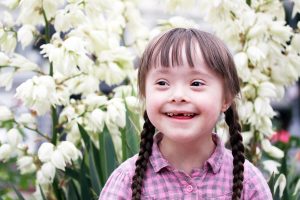 As a parent, there are many times that you are in search of childcare. This includes finding someone who provides reliable, devoted, and quality care for your child. If you have a child with special needs, searching for someone is even more complex: you may have to ask more questions to find the right person who matches your requirements.
You'll want to find a childcare provider who has familiarity working with kids with special needs, who comprehends the different challenges involved, and who knows how to adjust activities as needed. Most importantly, you'll want to find someone who you know you can trust. You're not alone. We understand that this is a tough decision to make, and so we have compiled some guidelines for you.
Ask Questions
Above all, you should search for premium childcare that offers receptive attentiveness that positively acknowledges variances in children's capabilities, concentrations, and proficiencies. The emphasis should be on care and activities that are tailored specifically to your child, with an environment that mixes predictability and scheduling with activities that are fresh and stimulating.
There are three key elements that you should evaluate when looking at a caregiver for your child with special needs. The first is safety. Ask yourself if the environment is safe for your child's abilities. The second is structure. Is the setting too constricting or too unstructured for your child? Lastly, you need to assess regulation. How will this person discipline your child and manage your child's behavior challenges? Look for a provider who wants to collaborate with you to develop the best match for your child. It's particularly significant for you as a parent to partner with your provider, as well as teachers, community resources and professionals in special-needs arenas, to make sure that everyone has a clear picture of your requirements and the needs of your child.
Discover Dependable Sources
When you've established the type of caregiving your special needs child necessitates, begin your search by finding the special needs community in your area and asking questions. Usually, you will find that there are other parents who have valuable information about local resources. However, remember that every child is different, and what is right for another parent's special needs child may not be a fit for yours.
When in doubt, speak with a professional agency, one that has a lot of experience with special needs children. Meet the provider in person, ask many questions, and request verification for state and federal compliance and licensing.
In-Home Caregivers and Special Needs Daycare Centers
The most optimal choice is in-home care for your special needs child. A credible agency has experience working with special needs children and does extensive background checks for anyone working one-on-one with a child with special needs. They will also be insured properly, and have state and federal regulations clearly met. Search for a provider that pairs a caregiver with your child's specific needs, and also delivers a protective environment, developmentally-appropriate activities, and support that aligns with your child's diagnosis.
If you do decide that a daycare center is the right fit for your special needs child, you have every right to one. The American Disabilities Act does not permit daycare centers to decline the admittance of a child due to a disability. Each daycare center must calculate the child's individual necessities and arrange reasonable modifications, if possible.
But will your child benefit from a traditional daycare center, or one that focuses on special needs children? To determine the best fit, estimate your child's capacity to communicate and socialize on a scale of 1 to 10, with 10 being very functional. If you feel your child is below five in many areas, you might want to look for a provider in your community who offers more specialized care.
As a parent, you want your special needs child to have the best in care and support. If you need help, our specialists can provide you with information about how to choose quality childcare, what you options are available to meet your needs, and other community resources to better assist you and your special needs child.
If you need help, please contact us.
American Advocacy group is on the front lines every day, making positive change happen for people diagnosed with Autism, Down syndrome and a range of diagnoses across the continuum. As a leading advocate for all people with intellectual and developmental disabilities and their families, and the premier provider of the support and services people want and need, we understand the system and know how to take action in regard to your best interests.
CONTACT US FOR HELP.
Dial (877) 762-0702 or email us at [email protected].