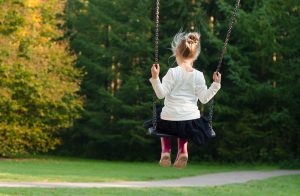 Going through a divorce is tough. What makes it even more difficult is to survive one when you have a special needs child. If you are the custodial parent, you quickly realize that it is all up to you—your child's health, education and long-term planning for the future. Being alone in all of this can be daunting and overwhelming.
And all the elements that you must navigate, including child custody, visitation and financial support, become that much more complex and challenging. That's' why it is important to speak with experts and attorneys who can help you through the process. Make sure you consider each of your child's needs and you articulate all of them to those who are assisting you. Here are some points to remember:
Financial
The charts used for divorce settlements to determine child support do not take into account the extra expenses spent for a child with special needs. Your child may require a multitude of additional things such as specialty medical care, services and equipment, therapy, nutritional supplements, or paid respite care for the custodial parent. If you are unsure about the costs for any of the items your child needs, it will be difficult to estimate disability-related expenses in a divorce agreement.
If you receive government benefits for your special needs child, it is essential that your attorney work with a special needs attorney and an experienced financial adviser to eliminate risk of losing the child's entitlements. Divorce attorneys do not always know how child support payments made directly to the custodial parent negatively impact government benefit programs like SSI and Medicaid. In-kind alimony and/or child support should be considered in order to preserve government benefits. It is critical to address these issues during the divorce process.
Custody
From a legal perspective, the goal is to identify and understand how to determine the child's best interests. This includes who your child will live with predominately, how much contact he or she will have with the other parent, and how much child support will be paid. A parenting plan should list in detail fundamental information and instructions. A good starting point is to explore how much you and your spouse agree concerning your child's disabilities and abilities.
Managing the care of a child with special needs is often a full-time job and the effect on the custodial parent's income should be considered when establishing custody and alimony. Since caring for your child with special needs may extend well beyond he or she becomes an adult, you need to tailor your divorce agreement for the long-term.
The Future
In structuring a divorce agreement, special care must be given to parenting arrangements, estate planning and the child's transition to adulthood. This includes planning for your child in the future: guardianship, eligibility for benefits, employment, recreation and social skills, independent living, or custodial care. If your special needs child has severe impairments, you will have to face the reality of life-long caregiving and, perhaps, co-parenting.
Use appropriate special needs trusts, in coordination with public benefits and in contemplation of gifting plans and long-term care insurance. Effectively direct support obligations and parenting plans in the divorce settlement to provide for more quality of life for your child.
Make the system works better for you and your family by taking a practical look at what special needs exist and how they are appropriately addressed in the arena of divorce.
If you feel overwhelmed and you need help, please contact us.
American Advocacy group is on the front lines every day, making positive change happen for people diagnosed with Autism, Down syndrome and a range of diagnoses across the continuum. As a leading advocate for all people with intellectual and developmental disabilities and their families, and the premier provider of the support and services people want and need, we understand the system and know how to take action in regard to your best interests.
CONTACT US FOR HELP.
Dial (877) 762-0702 or email us at [email protected].